Weddings
We offer a sophisticated and memorable venue to welcome and charm your guests
At Chateau Royal, we know that a wedding is an incredible milestone.
Let our wedding specialists help you plan your special day and create an event at the height of your expectations.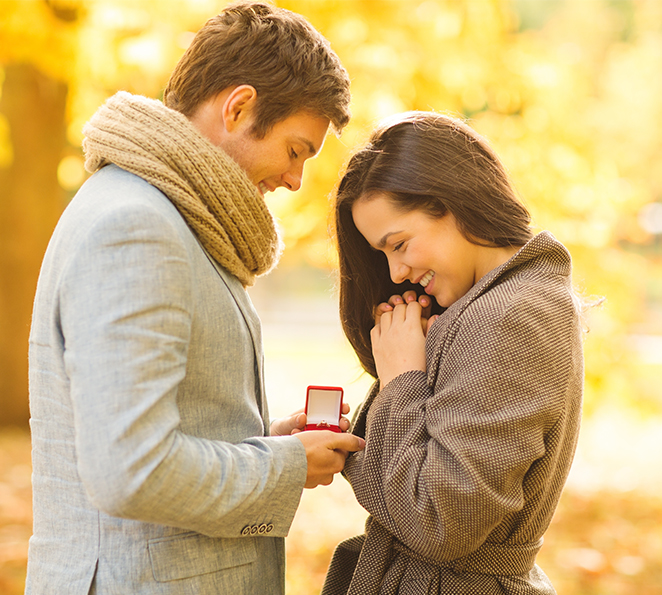 Engagements
Congratulations, she said YES! Now share the good news with your family and friends at Chateau Royal. Cheers to the future Mr & Mrs.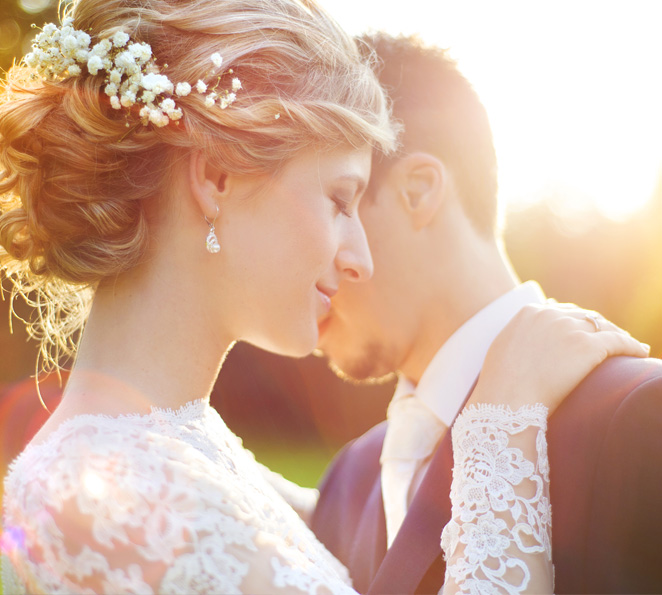 Wedding Packages
Chateau Royal can simplify the wedding planning process by providing wedding packages. Each package can be customized with the help of our wedding specialists. Whichever option you choose, Chateau Royal will gladly offer their knowledge and expertise, allowing you to concentrate on the big day!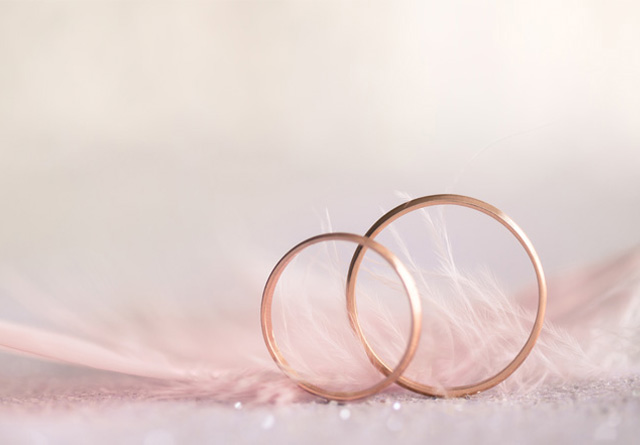 Forget Saturdays
Your wedding will be special no matter what day you choose to celebrate it on. So forget Saturdays and explore the possibilities of a non-conventional wedding date. You might be surprised at the cost savings and increased availability. You pick the day, we make it happen!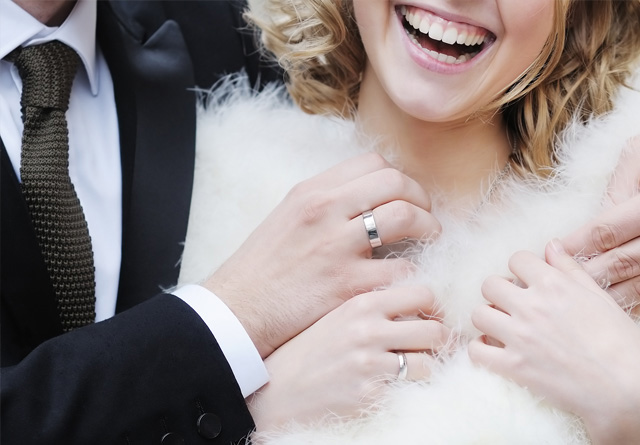 Winter Wonderland
Chateau Royal caters to weddings all year round. Why not plan something a bit different from the traditional spring and summer wedding? We can help you create a cozy and elegant winter wonderland wedding. Don't let the snow and cold deter you, this season can be a magical one to tie the knot.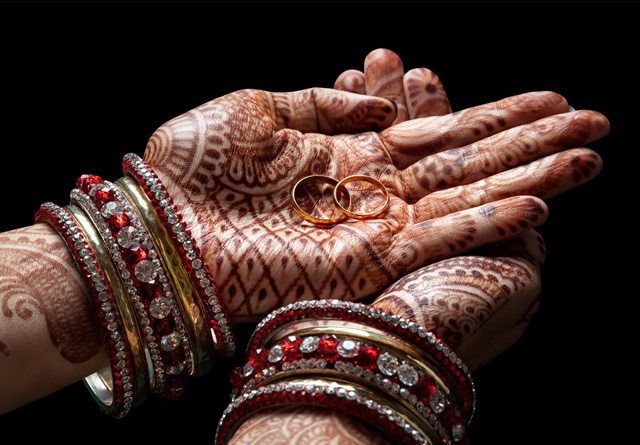 South Asian Weddings
Chateau Royal caters to South Asian weddings. We realize and respect the importance of reflecting your culture on your special day. Our wedding specialists will work with you to ensure that your ceremonies and rituals will be accommodated in our space. We also work in close collaboration with preferred caterers specializing in South Asian cuisine, making your wedding authentic.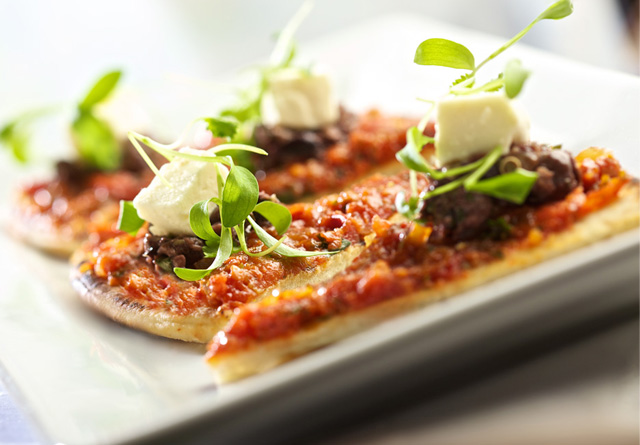 Menus
Our recipe for success is simple. We welcome everyone as you would welcome your friends into your home. From lavish cocktails to stunning desert tables – and everything in between, our experienced culinary team will offer you an array of delicious options.
Wedding Planning
Flowers
Chateau Royal will be glad to introduce you to local florists and event designers with whom we share a privileged relationship.
Cakes
Our in-house executive pastry chef will help you select a house favorite or work closely with you to create your own; the result will be an unforgettable wedding cake for your special day.
Decorator
For your convenience Chateau Royal is proud to have an on-site decorator. Possibilité N is a Montreal based event design company dedicated to providing professional services in event décor.
Preferred Vendors
Chateau Royal will be pleased to provide a list of recommended vendors for all of your wedding requests, from transportation to entertainment.
Wedding Specialists
Our experienced wedding specialists will work closely with you to ensure that your wedding day is a memorable one. The Chateau Royal team will guide you through the coordination process and will support you every step of the way. We will make sure that every detail is perfect. Designing floor plans, decorating and selecting menus become effortless and enjoyable.
Photography & Videography
Chateau Royal has established excellent relationships with premier wedding photographers and videographers. Our wedding specialists will be glad to provide you with a list of preferred vendors. Our recently renovated facility provides an excellent setting for your wedding pictures. Chateau Royal is located in the heart of downtown Laval, with easy access to numerous locations such as parks, museums and other landmarks. Please consult our wedding specialist for more details.
The service was amazing! We dealt with Terry for most of it and he is so professional and genuinely cared to make our day as special as possible. The decoration with Nathan was so beautiful and the food was outstanding. People are still talking about it! I couldn't of asked for a more perfect day!
- Jessica Pelle & Terry Sfetsios
On May 27th, I had my wedding at Le Chateau Royal. Like every bride, I wanted this day to be perfect. I wanted everything to run smoothly and my guests to have fun. Honestly, I could not have imagined a better place to celebrate our love than at Chateau Royal. In fact, the food was of top quality, the presentation of the reception hall was breathtaking and the service, as much in preparation to as the night of the wedding, was outstanding. I cannot continue without mentioning Terry, who contributed extensively to making our night magical. Terry, we cannot thank you and your whole team enough for your hard work. You were always attentive to our needs and constantly tried to find ways to make our visions reality. You guys made sure we enjoyed the night without having to stress about the details. Without you, our wedding night wouldn't have been the same. It was honestly an honor to celebrate our beginning as husband and wife surrounded by all of you. We definitely recommend Le Chateau Royal to all couples looking to make their wedding a memorable event.
- Simon & Evanthia Théorêt
Bonjour Terry, nous voulons vous remercier pour l'excellent service que vous nous avez offert pour notre mariage et ce, depuis le début des préparatifs. Nous sommes plus que satisfait de tout ce que vous avez fait pour nous. Encore, le 3 juin dernier fut un succès grâce à vous! Les serveurs et les deux responsables de la journée étaient tellement gentils et excellents!!!! La nourriture était vraiment bonne! Tous mes invités sont satisfaits et me le disent encore 1 mois après le mariage et tout cela c'est grâce à vous! Chaque fois que j'ai eu un événement au Château Royal ma satisfaction est toujours au plus haut!! Encore une fois merci à vous et à votre belle équipe ! Je recommande Château Royal à tout le monde! Merci mille fois!!!
- Cindy Elien & Therford St-Jean
Contact wedding specialist